Wynoochee Lake
Expedition Pictures
---
All photos taken by David Peterson on 03/30/98, at Wynoochee Lake area located within the Washington State Olympic National Forest.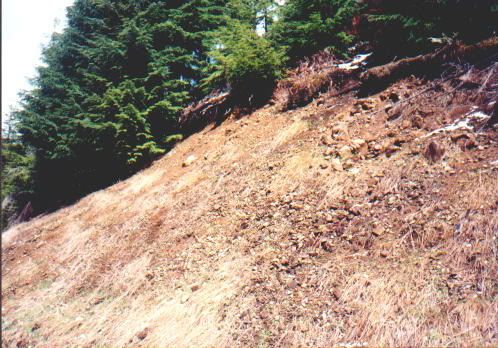 This is a photo of the bluff the tracks came down in 1994.
This photo shows Andrew Peterson pointing out the direction the tracks where going in 1994.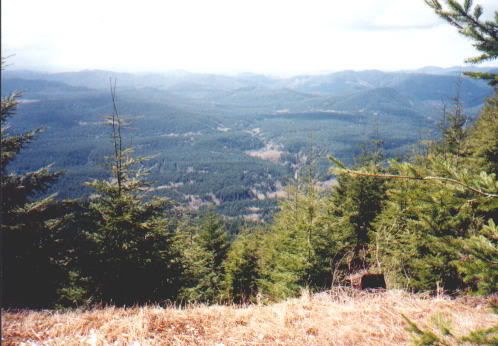 This photo shows where the tracks went after crossing the road.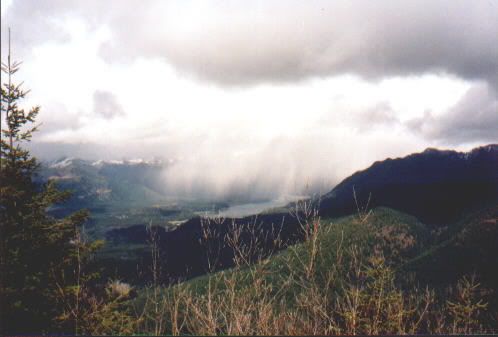 This is a photo of Lake Wynoochee from Weatherwax Peak. Elevation approx. 3,500 ft. Fitzgerald Peak is the snow caps off in the distance.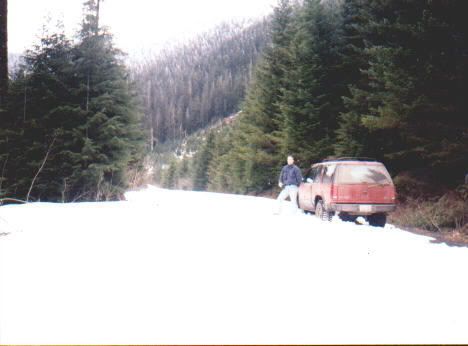 This is the road that leads to Fitzgerald Peak. Because of the snow depth we went off on foot. Andrew Peterson glassing the nearby ridges.
Photo at Fitzgerald Peak area. Philip Luce is at left and Andrew Peterson at right. The search continues at an elevation off approx. 3,000 ft.
---