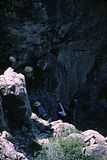 Most of the time we were on our own, but at times, Dr. McMannis would take us to certain areas to show us a special feature. Here is a shot of the students climbing up a ravine with Dr. McMannis.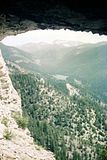 Further up Mill Creek Valley was a cave in the side of the ridge above the creek. This cave had calcite crystals in it.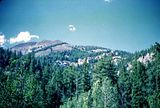 A view of Dexter Peak that was in the area we were mapping.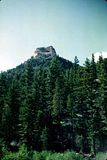 Castle Rock was an erosion remnant below Arrow Peak. Amazing on how many Castle Rocks there are in the United States.