---
Back to 2nd Beach | Previous Image | Next Image |

The eagle ended up in this distant tree where it was joined by another eagle (lower right).

I was so disappointed when it was chased away. I have never been that close to a wild eagle before. I thought that my opportunity with that bird was gone forever.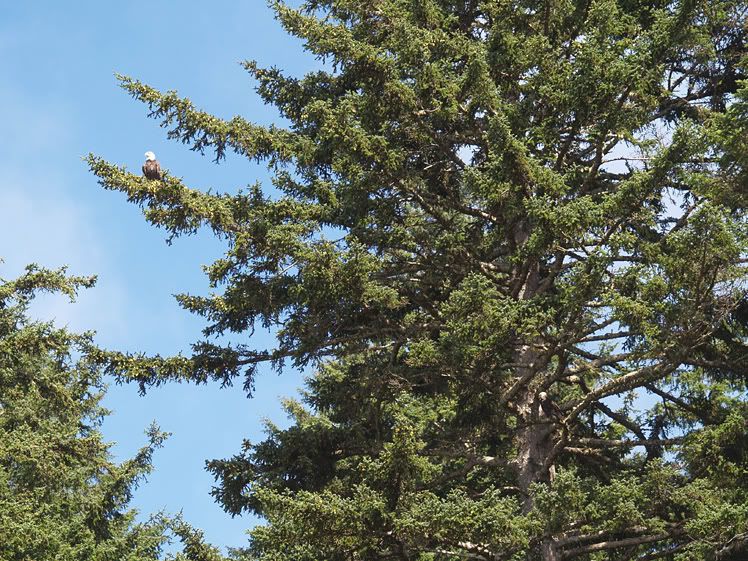 All content and images in these galleries © Keith Mackay. Unauthorized use is prohibited